If you're a Droid Phone user then today is the day of reckoning you've probably been waiting for quite some time.  After many delays and reschedules, Verizon has finally started rolling out over-the-air updates for their anxious 1-million Droid customers.  Unfortunately, they aren't releasing it in one big batch so you may still have to wait a while until Verizon makes your account eligible for the update.  But I have good news!  Google now has a manual update available on their website and I'll show you how to apply it below.
Overall this won't take us more than a few minutes.  The manual update process is relatively simple, to keep you from becoming frustrated however make sure your computer has a way to read microSD cards.  If you aren't sure if your computer can, see Step #3 of this How-to.
Continued after the break – Let me know the results if you try this.
How To Manually Update Your Droid To Android 2.1
1. Download the manual update from the Android site:  Direct Download Link
This is the signed update from both Google and Verizon.  Groovy!

2. Rename the downloaded signed-voles-ESE81-from-ESD56.fa406da6.zip simply to update.zip.
Note: You won't see the .zip part unless file extensions are turned on, if they aren't then don't include the .zip in the file name otherwise it will end up really being called update.zip.zip, which won't work.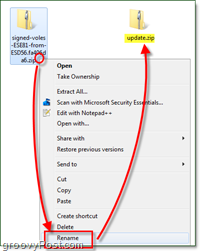 3. Pop your MicroSD card out of your Droid phone and plug it into your computer.  You may need to make use of a SD adapter and SD reader.
(See Step 5 for a picture of where your Droid's microSD card is located)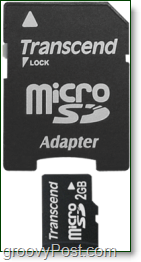 4. Move update.zip onto your microSD card.  Make sure it is on the root of the drive – not placed into any folders.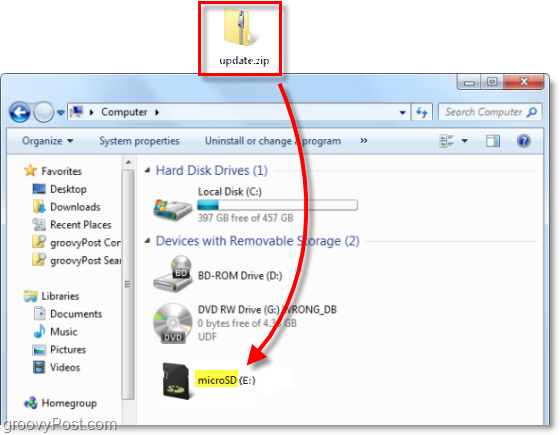 5. Turn off your Droid phone and Reinsert the MicroSD card.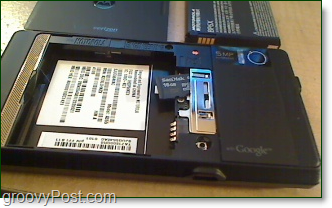 6. On your Droid Keyboard Hold down the letter X.  Continue holding X and Power on the Droid.  This will cause your Droid to start up without loading the OS.  You'll see a " ! " exclamation mark if you did this correctly.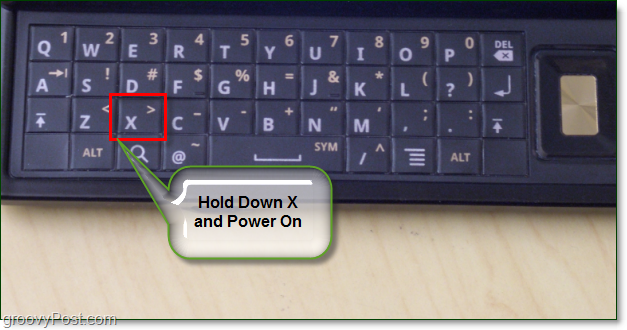 7. Now Hold the Volume Up button and Press the Camera button simultaneously.  This will start up the bootloader.  You may have to try pressing the button combination a few times if it seems like nothing is happening.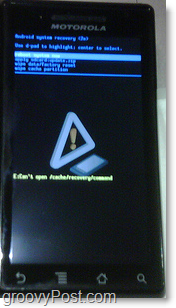 8. Using the D-Pad on the right side of your keyboard, Navigate to apply update.zip and Selectupdate.zip.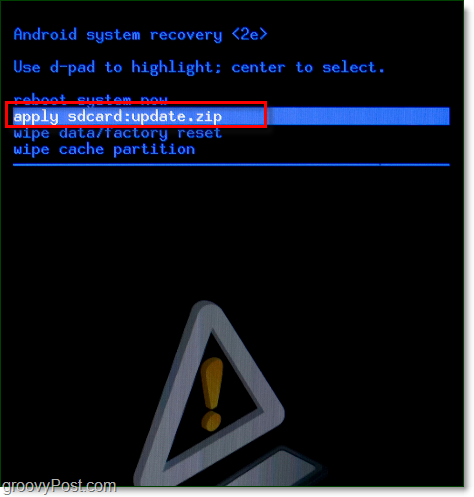 Just wait for the update to apply and presto, welcome to Android 2.1!
Thoughts, questions?  Drop a comment below!  You might also want to subscribe to the groovyPost RSS feed for more tech related news, downloads, and how-to updated daily.
Trackback: GroovyPost